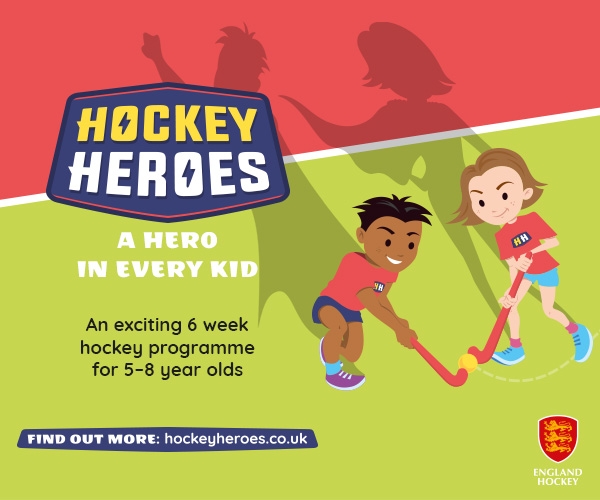 Hockey Heroes is a fun and welcoming programme aimed at children aged 5-8 that aims to develop both their physical and character 'superpowers', unlocking the hero inside them!
More specifically, Hockey Heroes is a 6 week hockey programme aimed at beginners that not only focuses on helping children develop some physical hockey superpowers such as dribbling, passing and goal scoring, but also places as much emphasis on character development superpowers including teamwork, communication, perseverance and respect. 
Our aim is for children to have lots of fun, experience lots of success, and feel like a hero! This will boost their confidence, and ensure a positive experience of physical activity and sport that will have a beneficial effect in the rest of their life.
To check for upcoming sessions and sign up, use the link hockeyheroes.co.uk